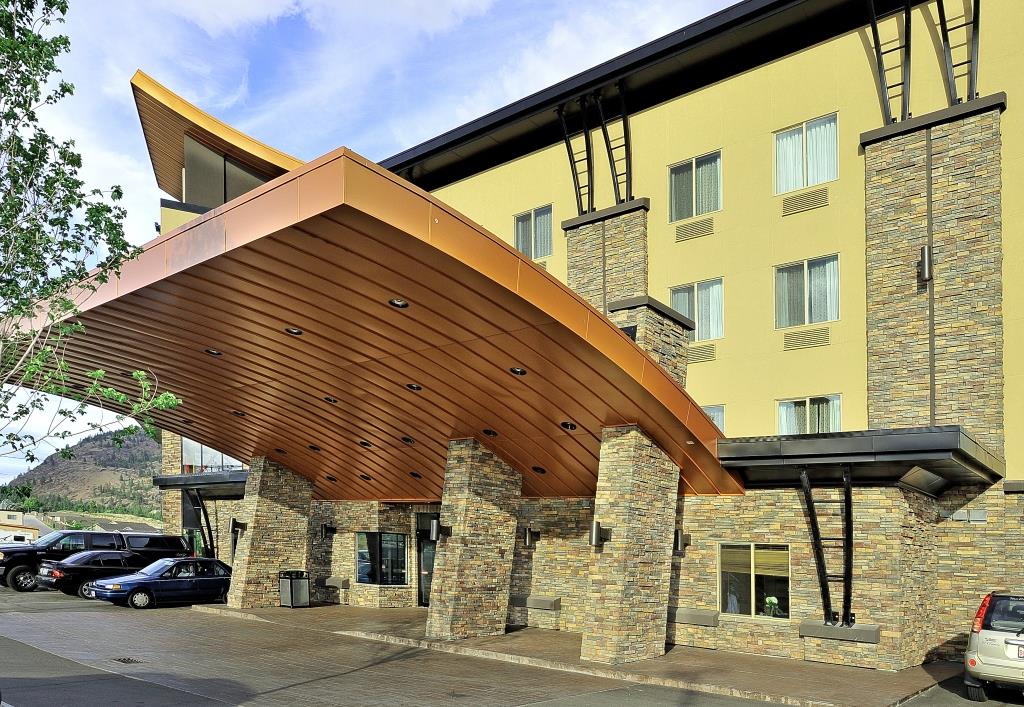 Adhered Thin Masonry Veneers
Adhered thin masonry veneers replicate the look and feel of full-bed masonry. These veneers can be constructed using thin clay brick or thin concrete brick units, thin natural stone or thin manufactured stone units. These veneers first gained popularity in single-family residential buildings but have more recently entered the multi-storey commercial and multi-storey residential building markets. Unlike tied masonry veneer systems, adhered masonry veneers rely solely on the setting bed mortar to attach the thin masonry cladding to the support structure.
Their reliance on mortar bond to anchor them to the structural backup makes it extremely important to use the proper products and to pay additional attention to the installation practices when exceeding 3m (10 feet) above grade. This becomes even more important when the multi-storey building uses different materials such as a combination of steel stud backup walls and concrete floors or when cantilevering over rigid insulation.